Vietnam Cartimo
RM41.00 – RM125.00
The taste and flavour are balanced and smooth which makes Vietnamese Cartimo a popular bean among coffee connoisseurs globally. It comes with a complete fragrance, taste and good acidity. The perfect balance and nut flavour makes it a fabulous cup of coffee for coffee lovers.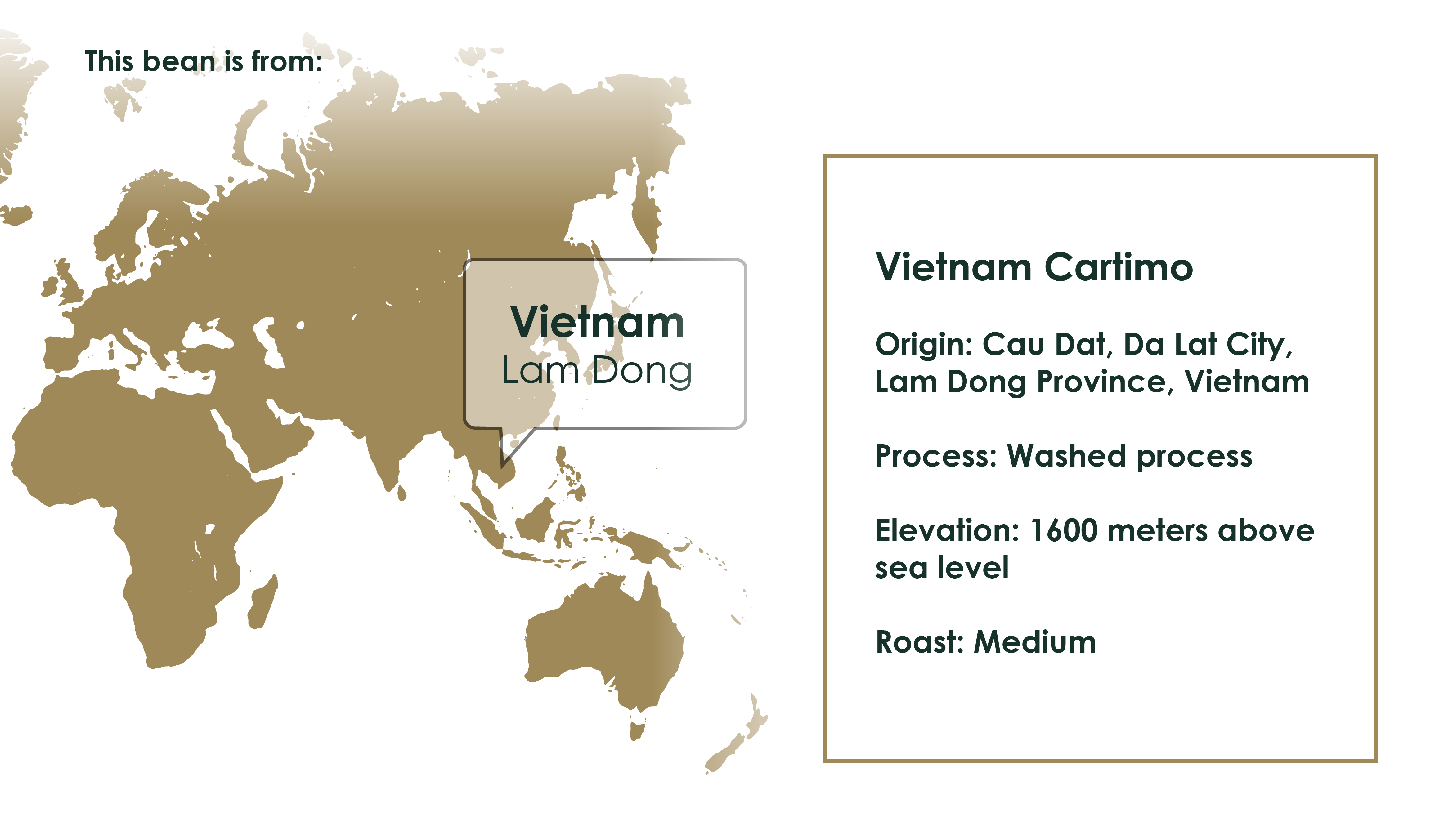 100% Single Origin Arabica Beans
Vietnamese Cartimo tends to have a sharp acidity with a woody and nutty flavour. The mouthfeel was juicy, and the aftertaste tends to carry out sweetness.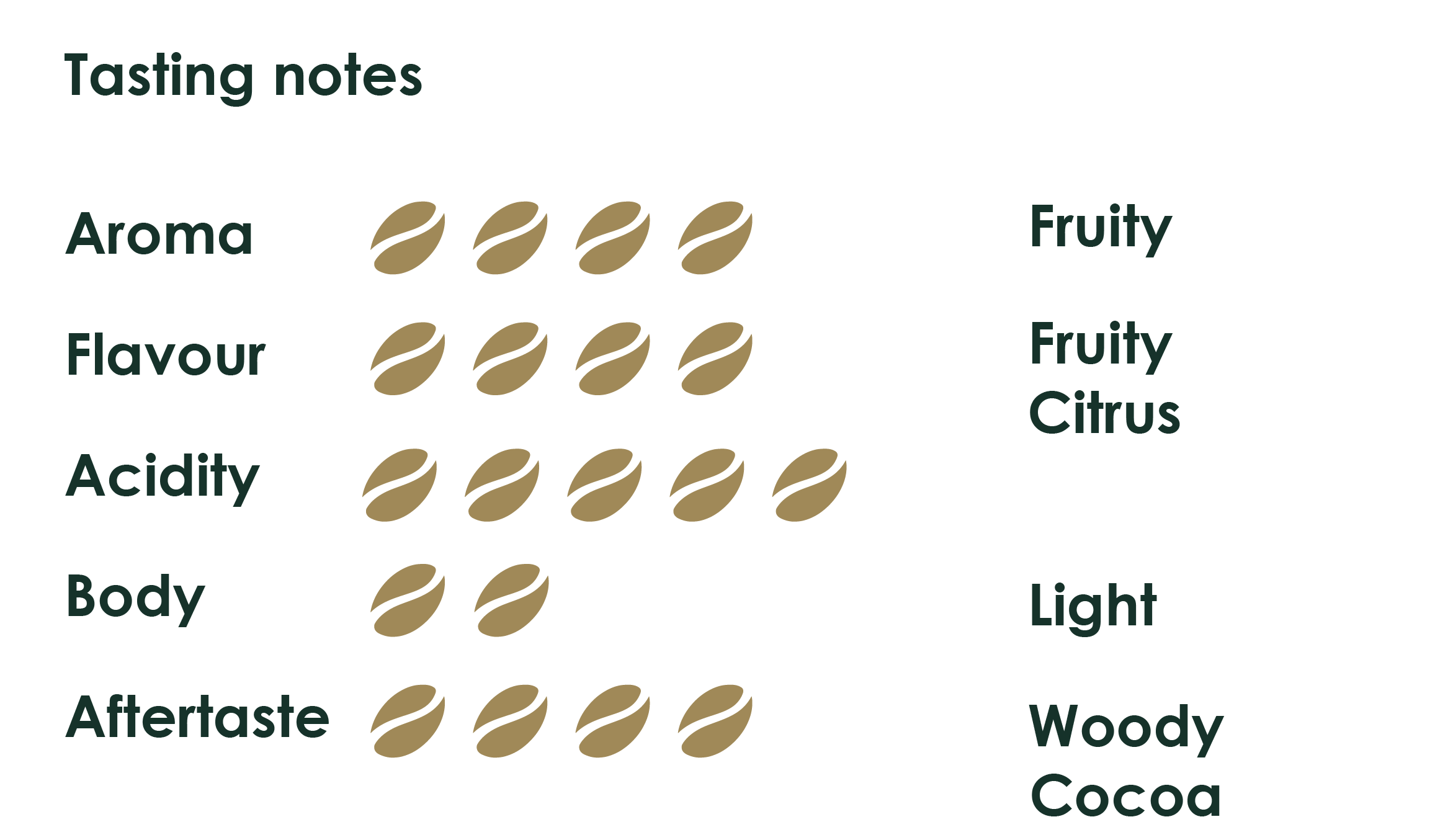 Light and Bright
This bean is perfect for people who enjoy coffee with higher acidity and bright taste profile.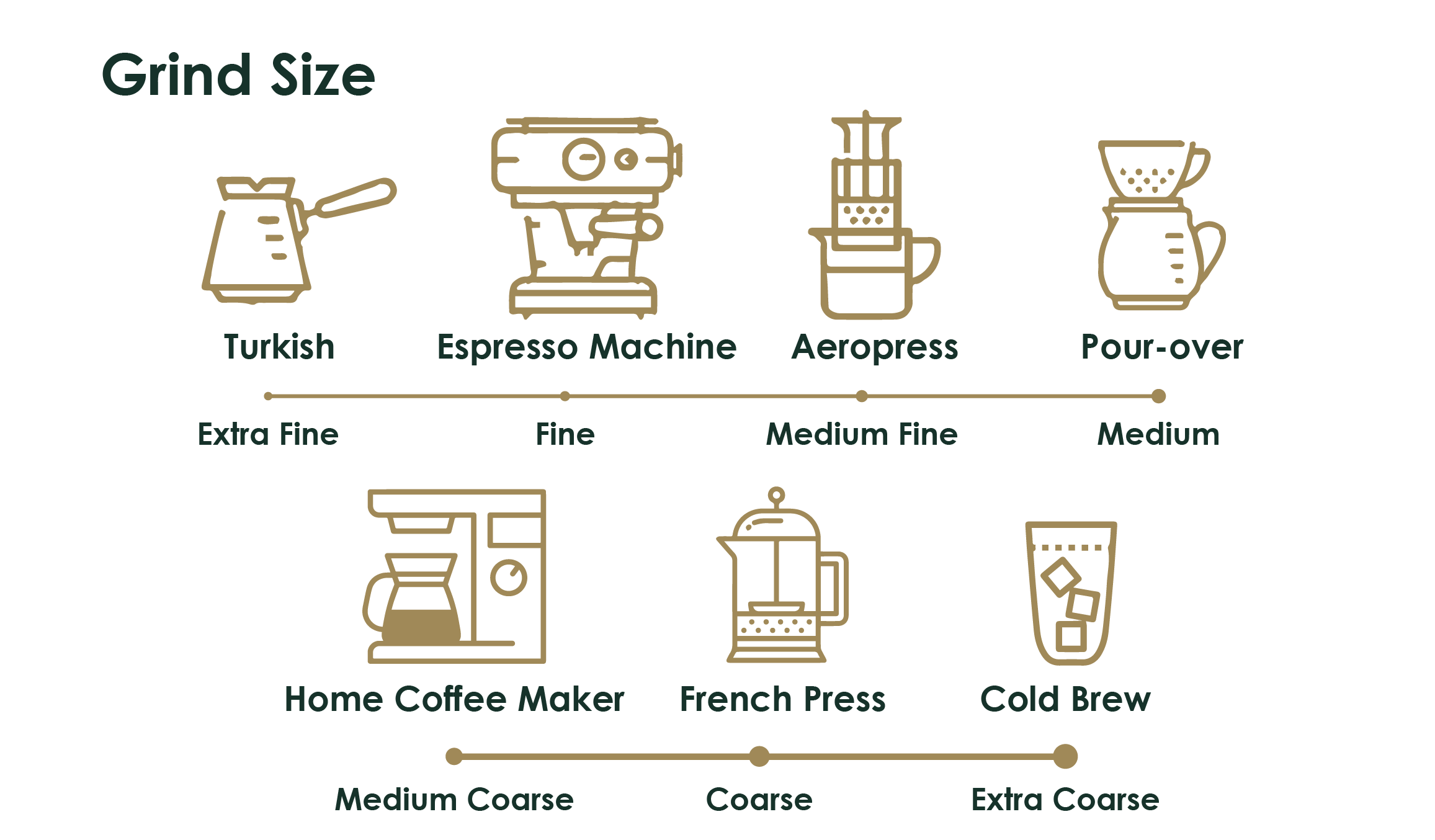 Grind Size Matters
Cartimo is best enjoyed as drip coffee or espresso. For the best experience, it should be ground to the type of coffee brewer you are using. Check out our handy guide to grind sizes above.
| | |
| --- | --- |
| Grind Size | Whole Bean, Espresso, Filter, French Press, Aeropress, Cold Brew, Moka Pot |
| Weight | 250G, 1KG |