Guatemala Antigua Parcaya
RM49.00 – RM147.00
Imagine slurping down coffee that tastes like a Christmas chocolate bar. Before tasting, the aromas of chocolate and cherry are eminent, complementing the tones of toasted nuts and toffee. Great coffee that is enjoyed by coffee lovers of all levels of appreciation.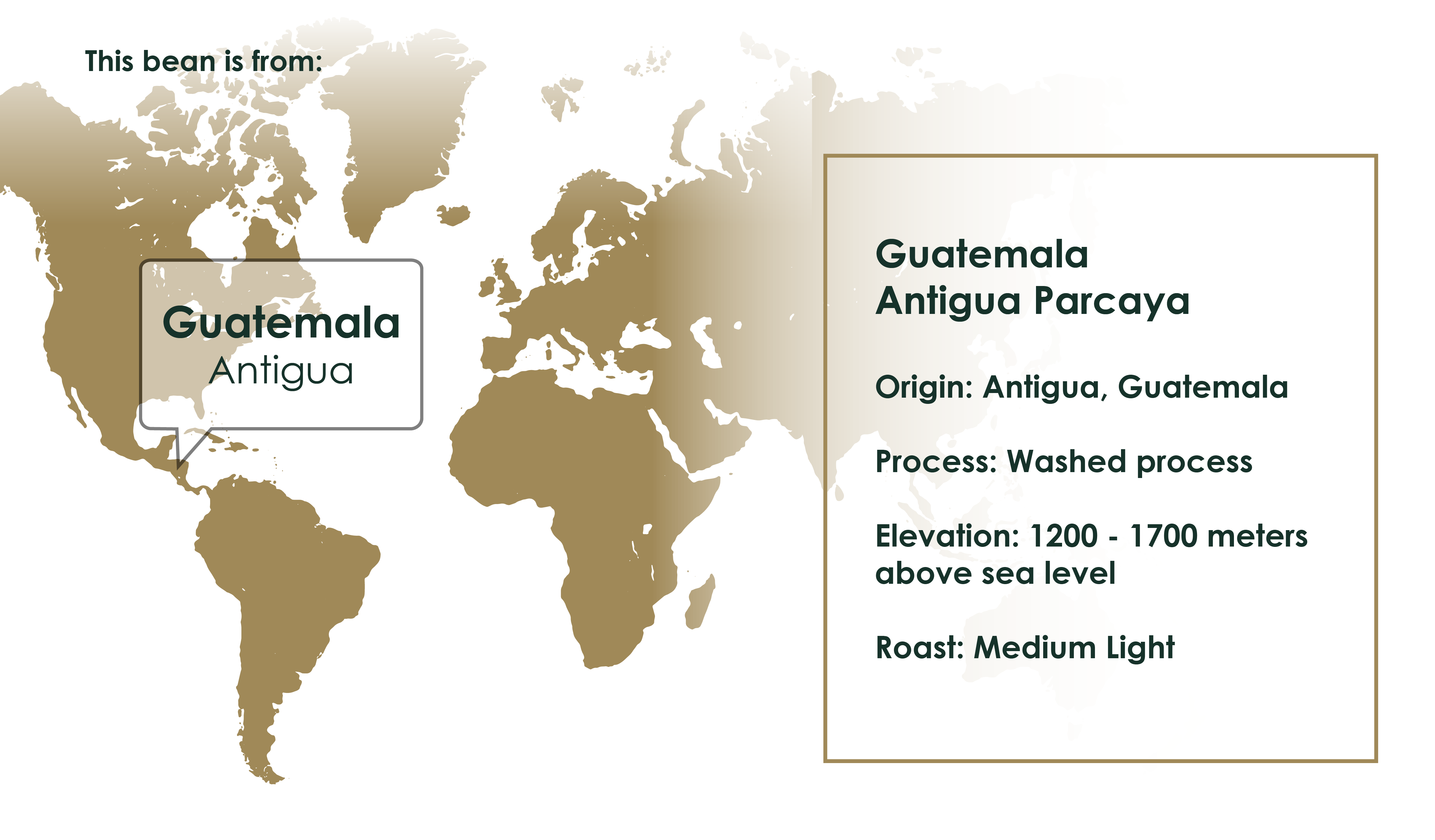 100% Single Origin Arabica Beans
The volcano of Parcaya is situated on the southern edge of a large volcanic caldera containing the Amatitlan Lake. Adequate rainfall, soil and humidity provide ideal growing conditions and an excellent opportunity for coffee beans to produce complex chocolate notes.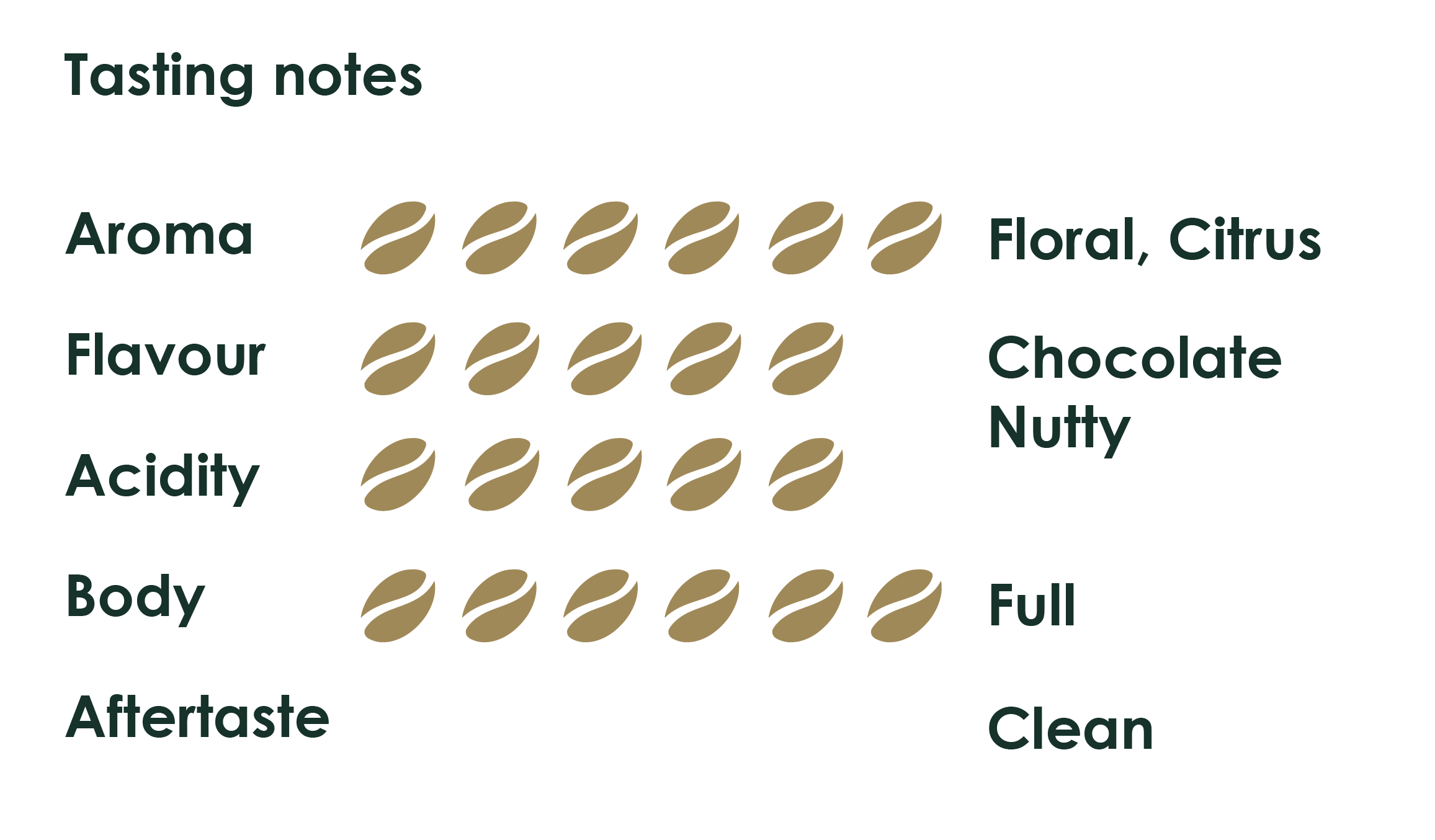 Rich and Complex
This medium light roasted bean is perfect for people that are adventurous coffee rangers that constantly seeks for a new adventure, as well as a must try for coffee lovers.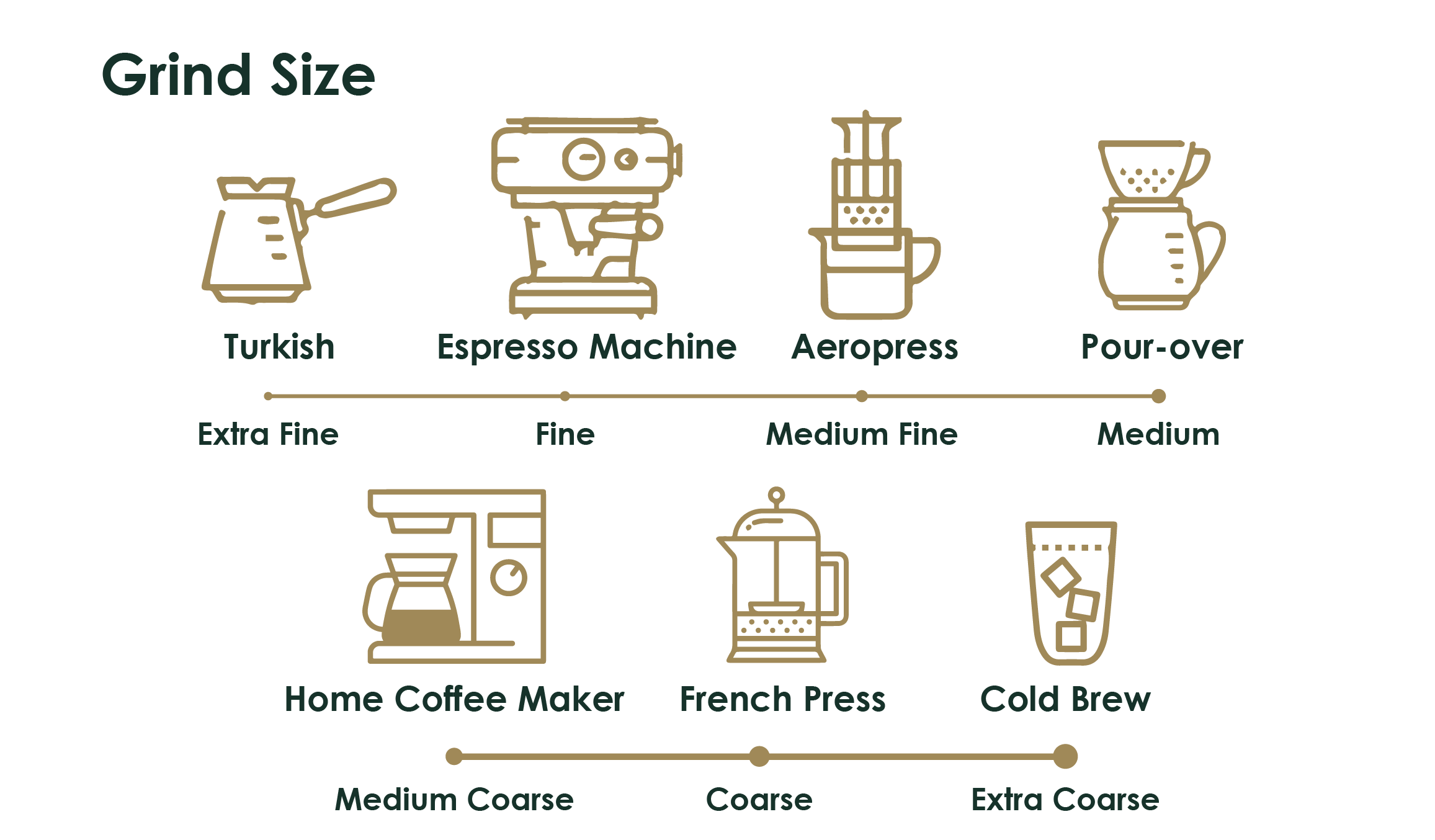 Grind Size Matters
It is best enjoyed by itself and suitable for a variety of coffee brewing methods. For the best experience, it should be ground to the type of coffee brewer you are using. Check out our handy guide to grind sizes above.
| | |
| --- | --- |
| Grind Size | Whole Bean, Espresso, Filter, French Press, Aeropress, Cold Brew, Moka Pot |
| Weight | 250G, 1KG |