Java Robusta EK
RM32.00 – RM97.00
Robusta Indonesia EK is the top-notch coffee bean produced in Indonesia. The coffee is strong, full bodied, full crema and has a slight bitter aftertaste.  On the other hand, it has a stronger taste, with grainy or rubbery overtones.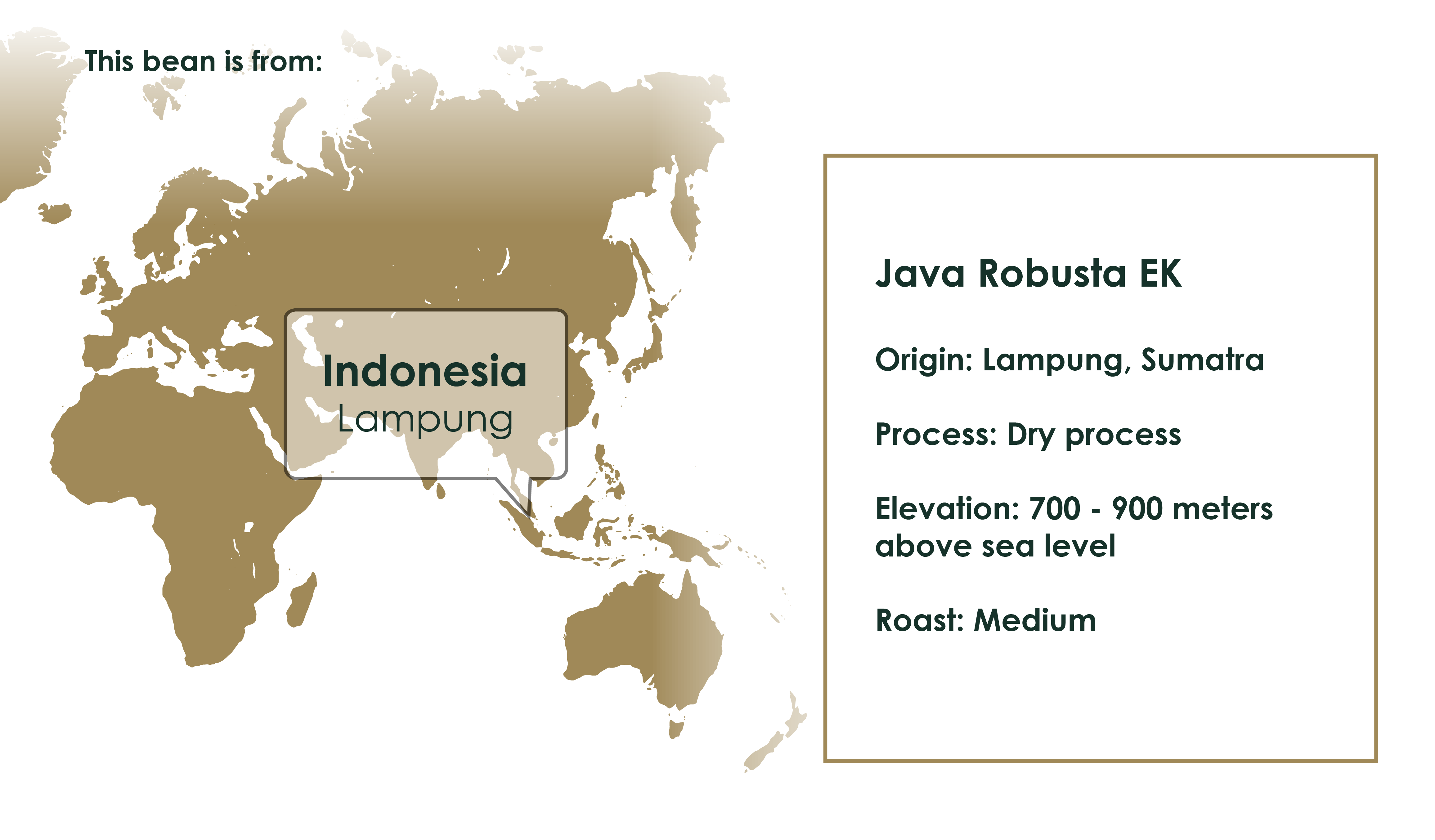 100% Single Origin Beans
Java is blessed with good soil and abundant rain, which makes it a natural agrarian society, and exports make up a large part of its trade. Robusta beans are among some of the popular crops in Java due to vast lands of low altitude and ample rain, making their Robusta beans one of the best in the world.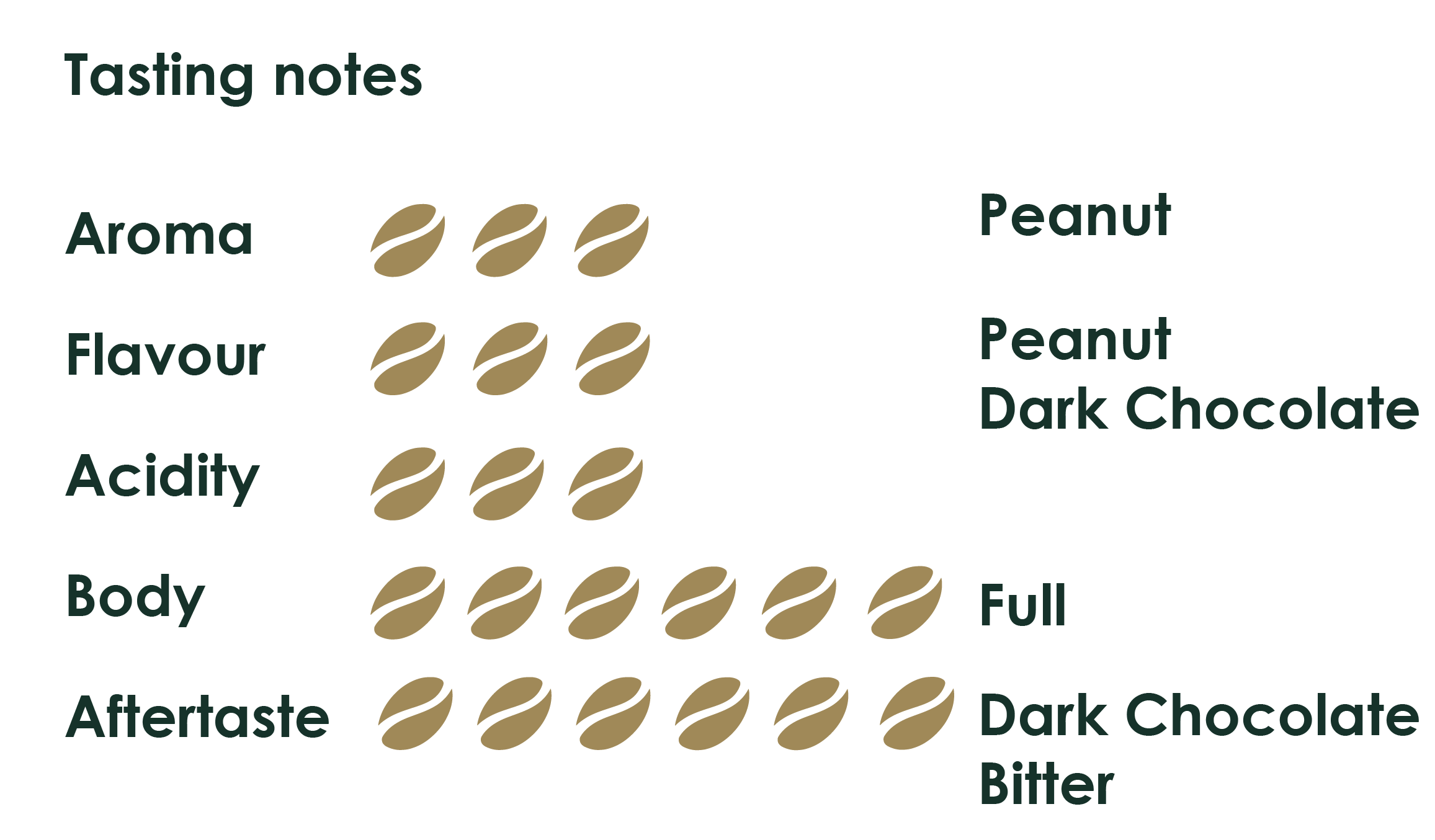 Robust and Strong
Robusta is recommended for people who want to add more depth of flavours to their coffee blends, or people that enjoy strong coffee and bitterness.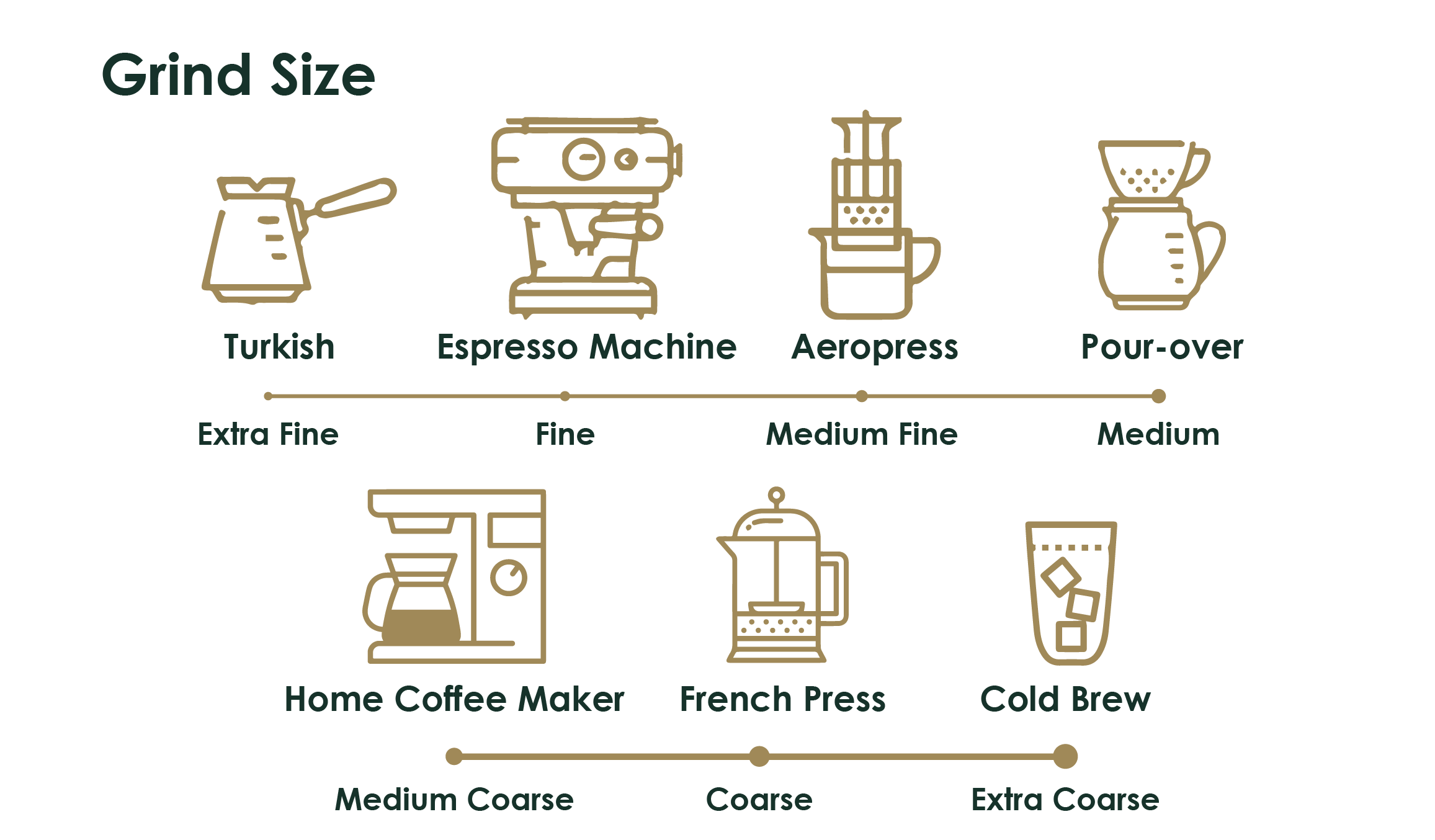 Grind Size Matters
It is best enjoyed as espresso and cold brew. For the best experience, it should be ground to the type of coffee brewer you are using. Check out our handy guide to grind sizes above.
| | |
| --- | --- |
| Grind Size | Whole Bean, Espresso, Filter, French Press, Aeropress, Cold Brew, Moka Pot |
| Weight | 250G, 1KG |