Colombia Supremo
RM46.00 – RM138.00
Also known as Volcanica Coffee, it has a smooth yet unmistakable flavour profile. Packed with sweet, fruity and nutty tones with a fruity and floral aroma, the Colombian Supremo coffee brew is composed of a rich, full body with a smooth acidity and finish.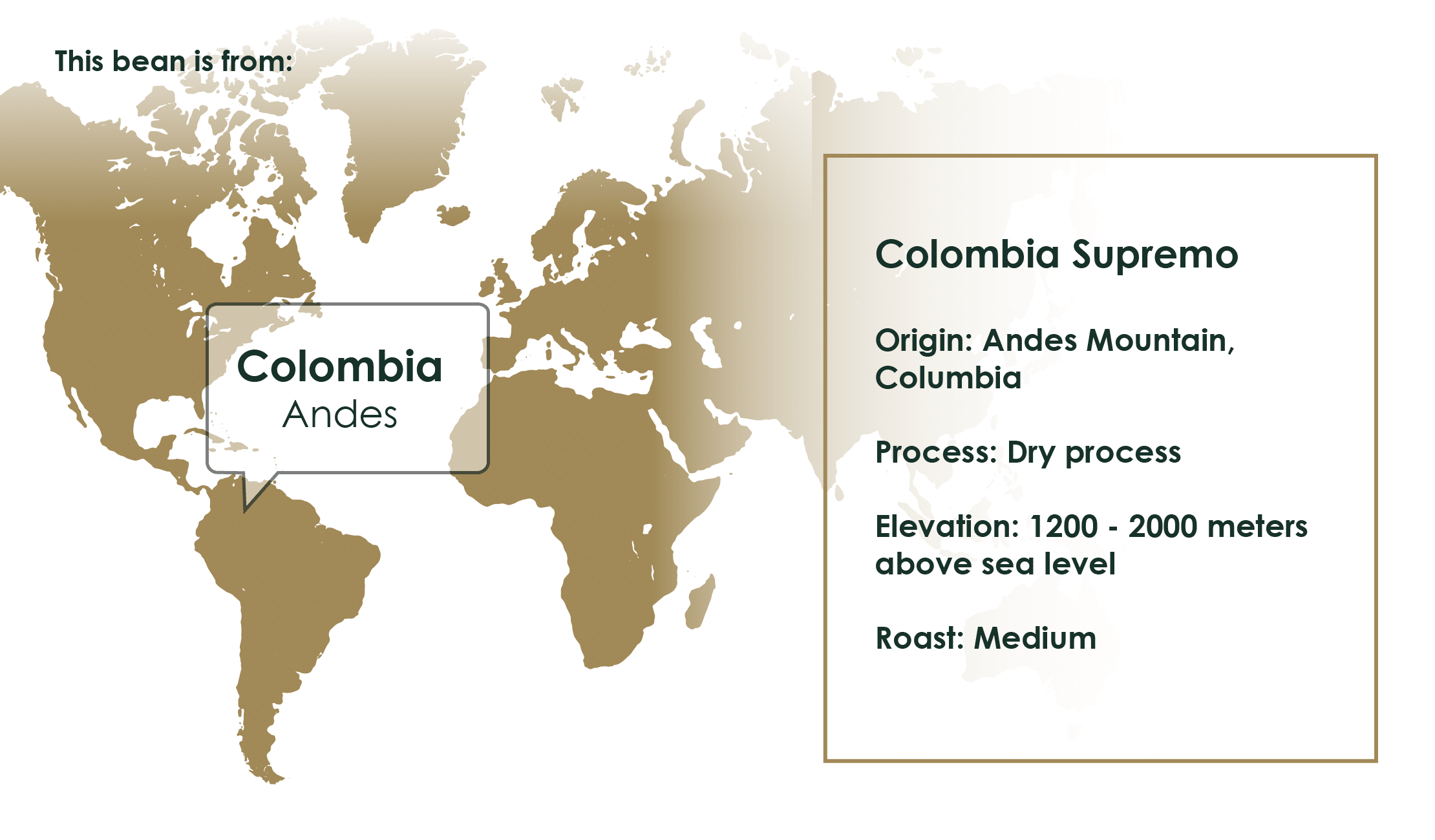 100% Single Origin Arabica Beans
Imported directly from Colombia, Our Colombian Supremo are top-notch in flavour and larger in size, each bean is packed with aroma and flavour.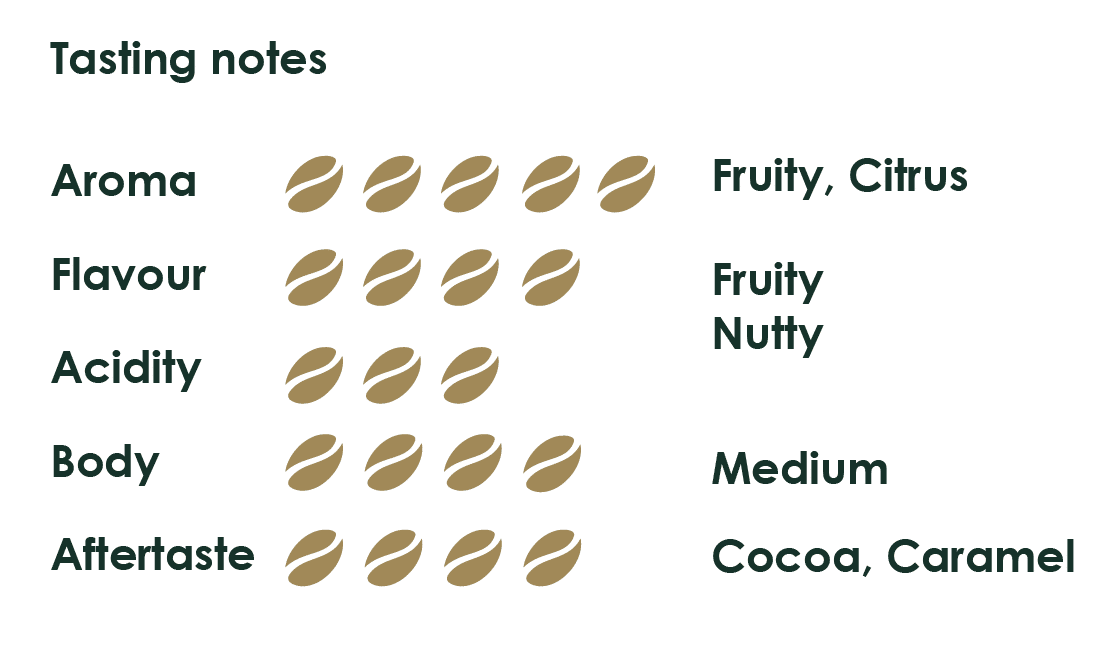 Rich and Smooth
This medium roasted bean is perfect for people who enjoy coffee with a rich yet balanced taste profile.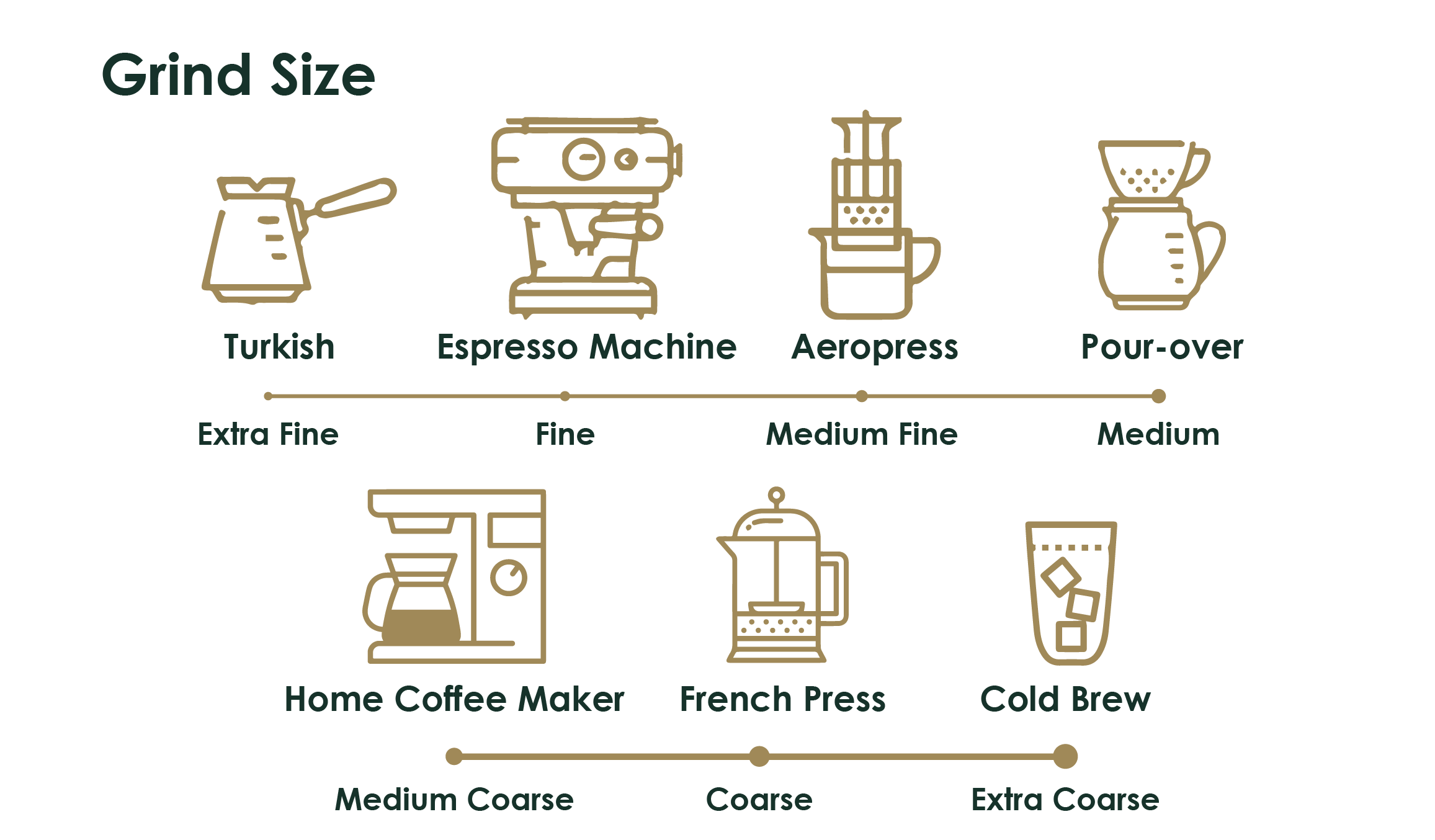 Grind Size Matters
Supremo is best enjoyed as espresso or aeropress. For the best experience, it should be ground to the type of coffee brewer you are using. Check out our handy guide to grind sizes above.
| | |
| --- | --- |
| Grind Size | Whole Bean, Espresso, Filter, French Press, Aeropress, Cold Brew, Moka Pot |
| Weight | 250G, 1KG |