Kenya AA
RM113.00 – RM339.00
Kenya AA is the largest bean grown in Kenya, producing a complex, fruity, light and very bright cup. It is an exquisite coffee with an assertive, lively personality, with a rich body, pleasant vibrant acidity, fragrant aroma and a wine-like aftertaste with overtones of berries and citrus.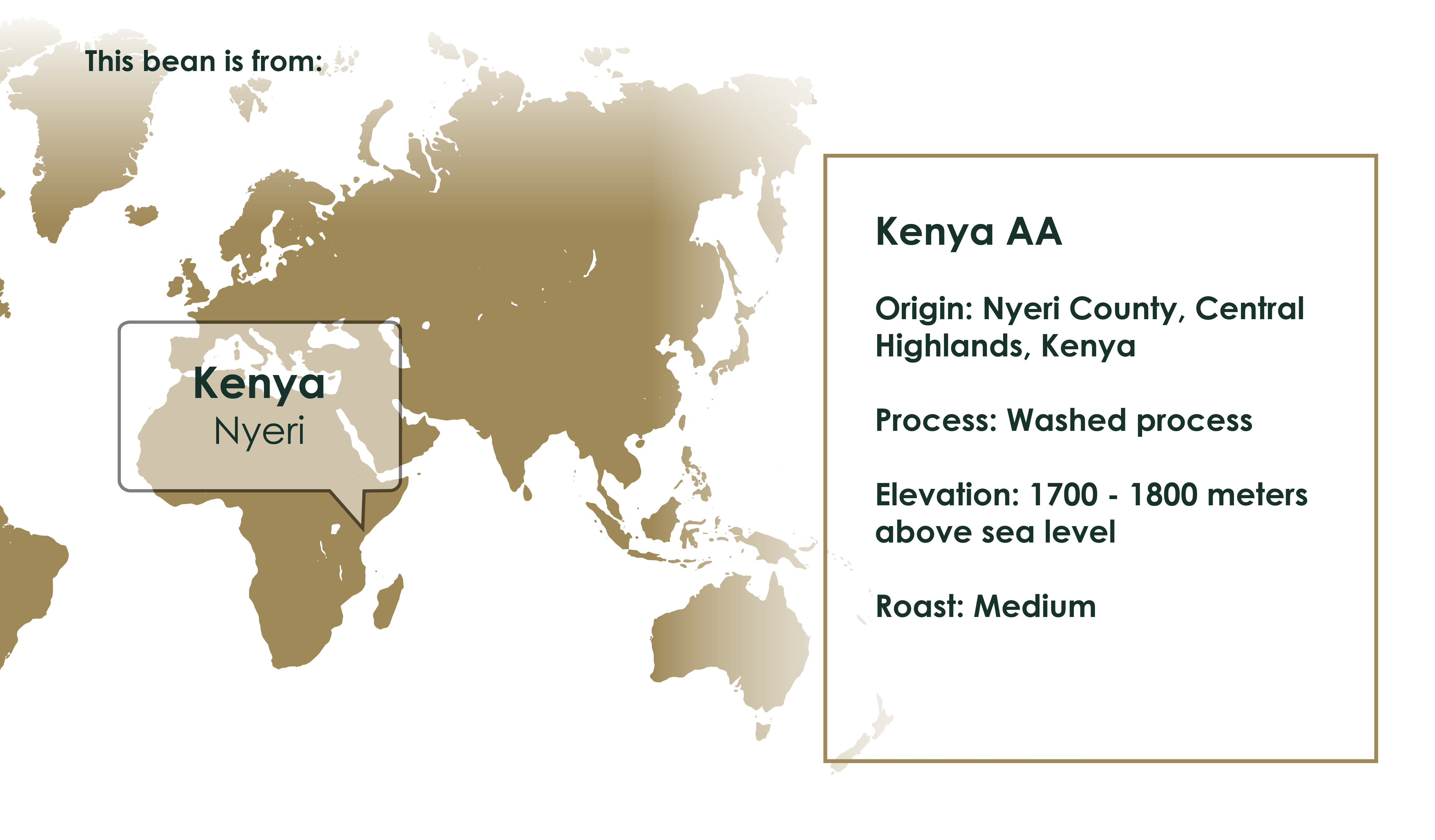 100% Single Origin Arabica Beans
Grown at elevations above 2000 meters above sea level, Kenya AA is one of the best coffee beans in the world. High growing altitudes mean that beans grow more slowly than at low altitudes, provide more nutrients and allow them more time to develop their flavours and mature.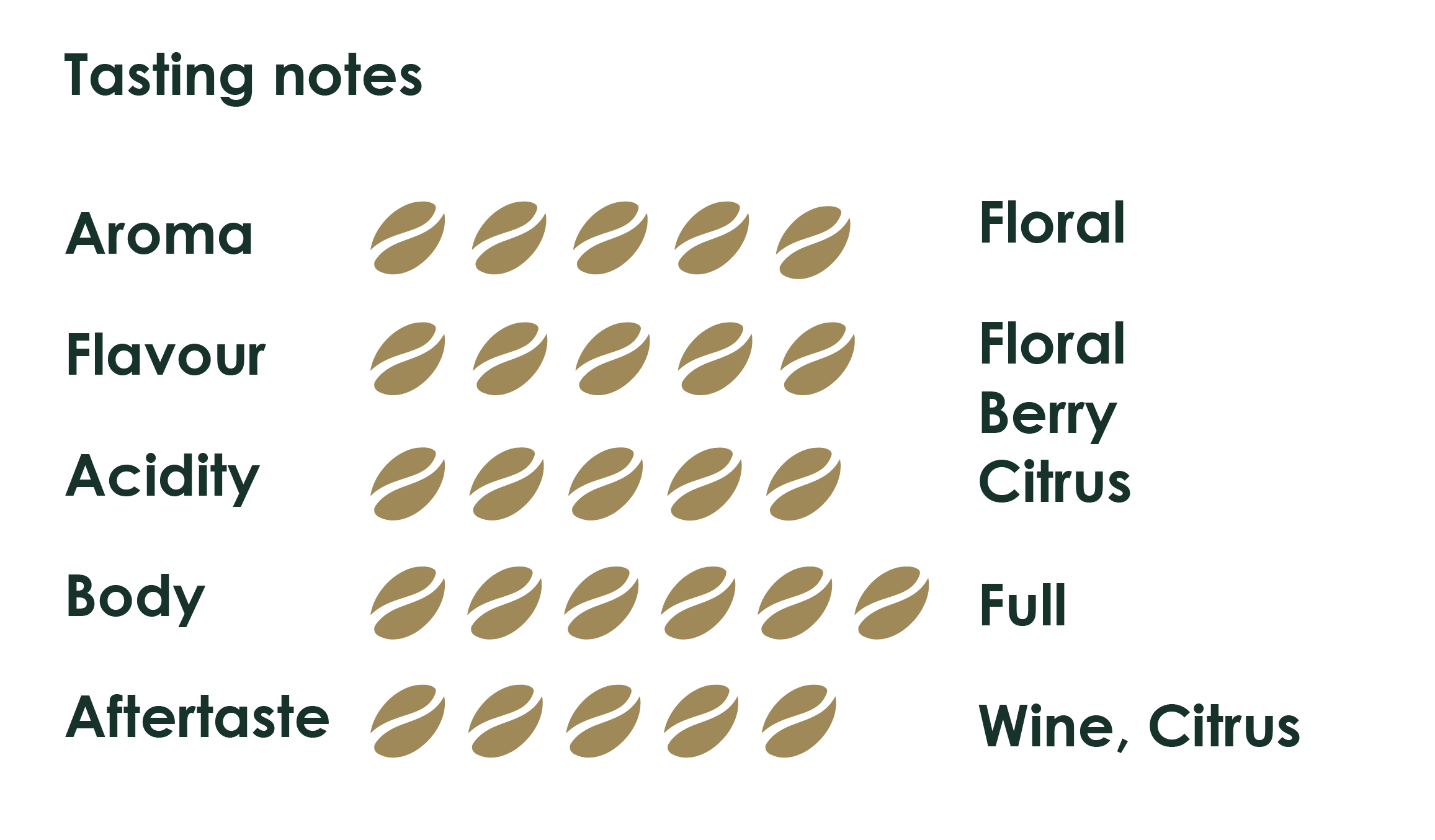 Bright and Full
This medium roasted bean is a must try for people that enjoy citrusy tones with full body.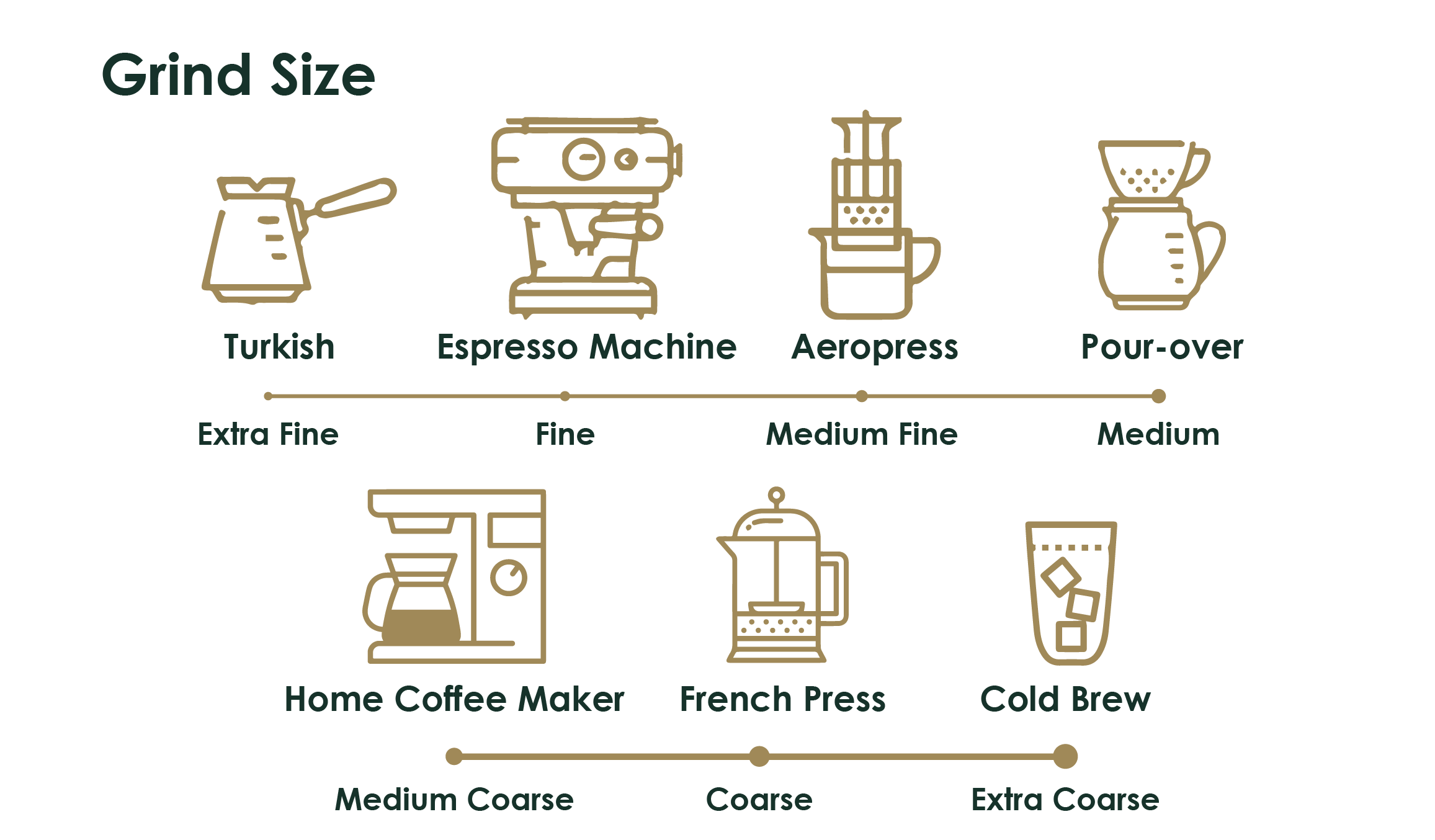 Grind Size Matters
It is best enjoyed by itself and suitable for a variety of coffee brewing methods, especially drip coffee. For the best experience, it should be ground to the type of coffee brewer you are using. Check out our handy guide to grind sizes above.
| | |
| --- | --- |
| Grind Size | Whole Bean, Espresso, Filter, French Press, Aeropress, Cold Brew, Moka Pot |
| Weight | 250G, 1KG |