El Salvador Santa Leticia
RM130.00 – RM390.00
This lovely natural Pacamara from Finca Santa Leticia in El Salvador does a fantastic job of showcasing the best in cultivar selection and processing. It is juicy and smooth, brimming with notes of passion fruit and banana. It is also not afraid of a little nuance, with floral undertones and herbal along with a little Pacamara savory notes.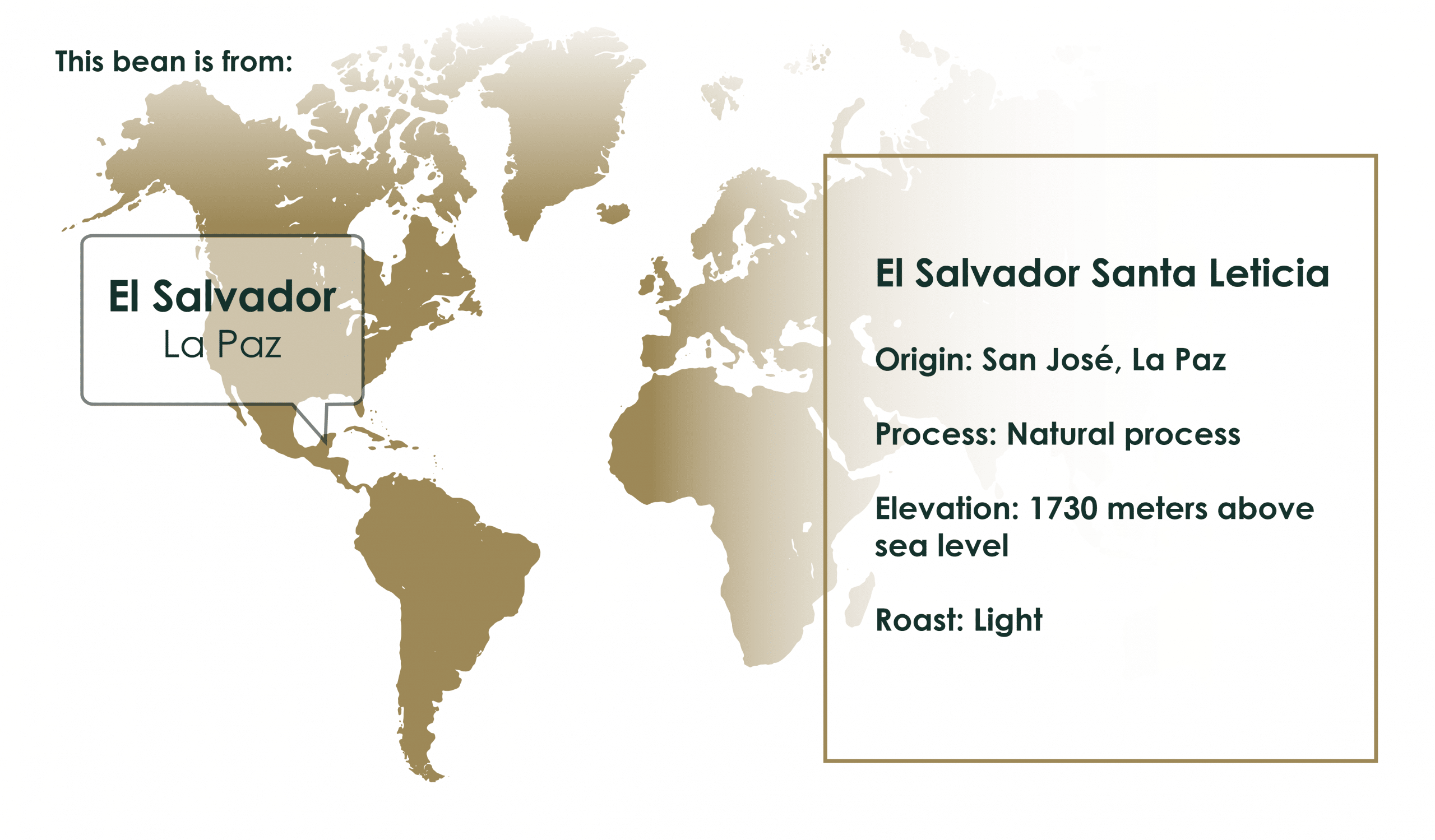 100% Single Origin Arabica Beans
The farms are near the town of Apaneca, which is located to the east of Volcán de Santa Ana, also known as Ilamatepec, El Salvador's most famous coffee landmark. The climate is ideal for coffee cultivation in the mountainous region to the north and east of the country's highest active volcanic peak. A fertile environment with native forests is created by volcanic soil, a steady Pacific breeze, sufficient elevation, and a clear division between rainy and dry seasons.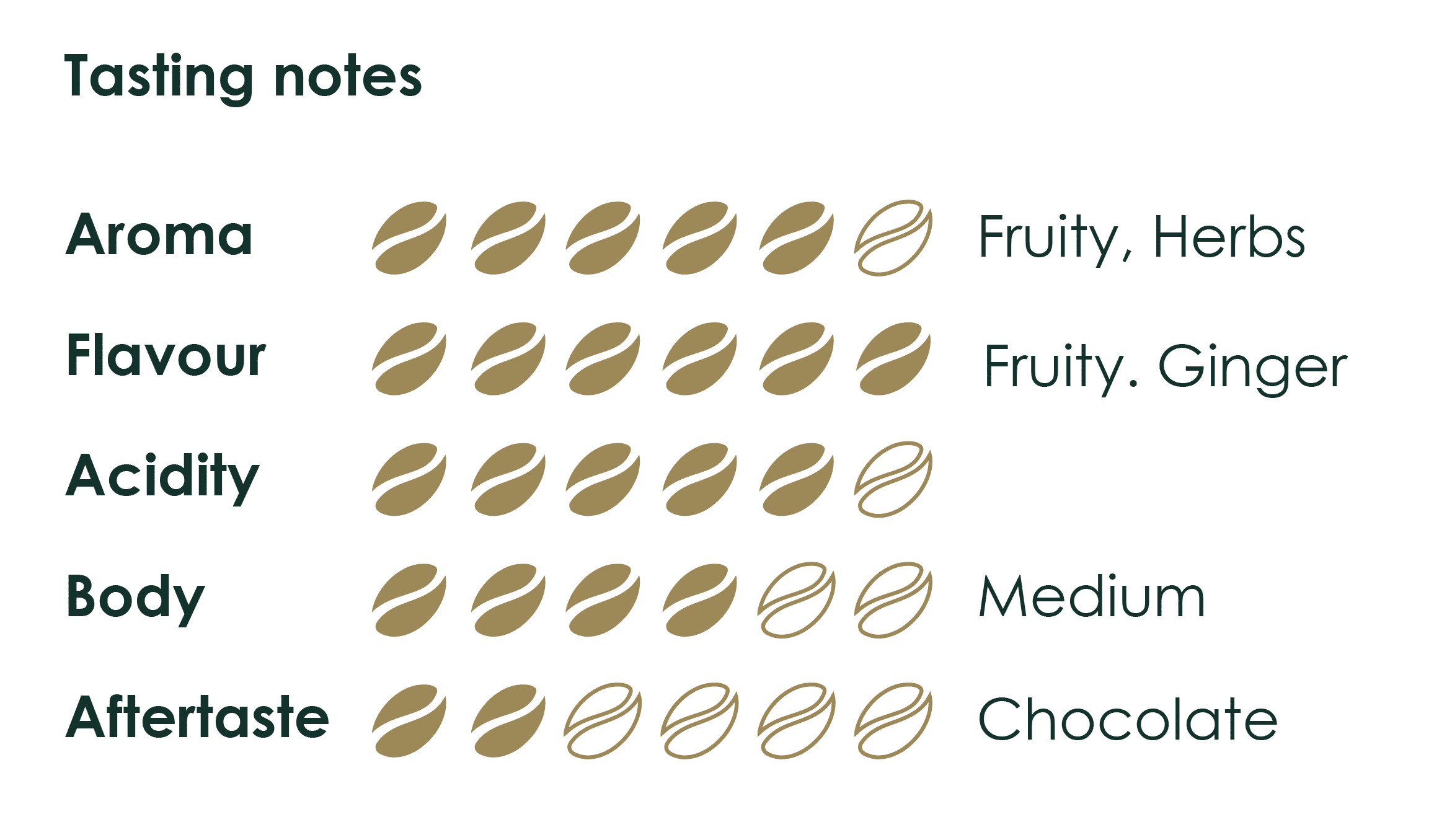 Exquisite and Smooth
Due to its processing, the beans were packed with sweet jammy fruitiness balanced by a pleasant herbal note, along with a round and smooth mouthfeel. This light roast bean is a recommended for people that enjoy coffee of exquisite taste.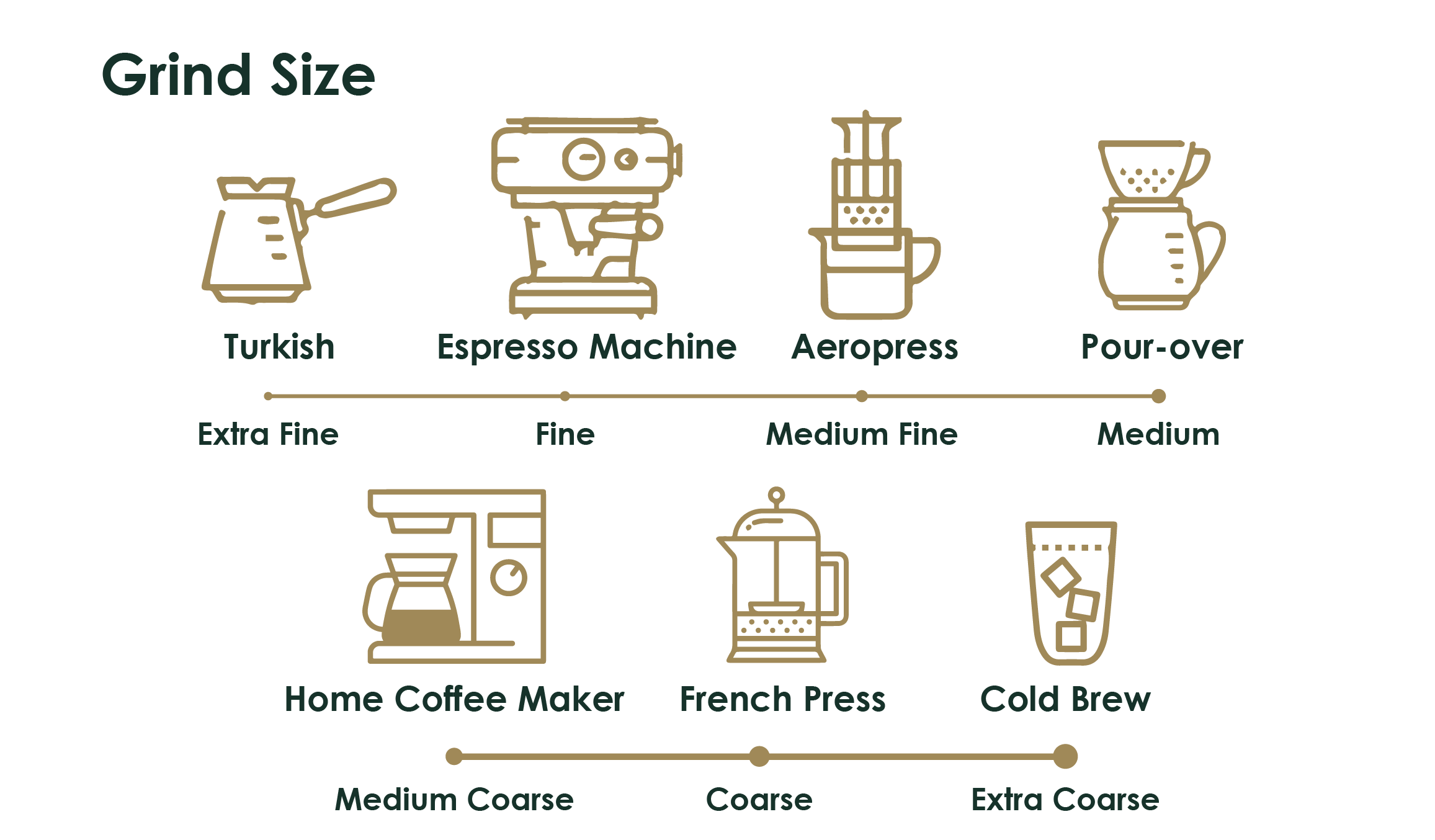 Grind Size Matters
It is suitable for a variety of coffee brewing methods, especially pour over. For the best experience, it should be ground to the type of coffee brewer you are using. Check out our handy guide to grind sizes above.
| | |
| --- | --- |
| Grind Size | Whole Bean, Espresso, Filter, French Press, Aeropress, Cold Brew, Moka Pot |
| Weight | 250G, 1KG |