Costa Rica Finca Cecilia
RM115.00 – RM345.00
Costa Rican coffee is well-known for its high quality and complex flavour profiles. This is aided by the meticulous attention to detail displayed throughout the coffee-growing process. It is packed with fruity notes such as cherry and apple, along with a soft nutty note resemblance of almond.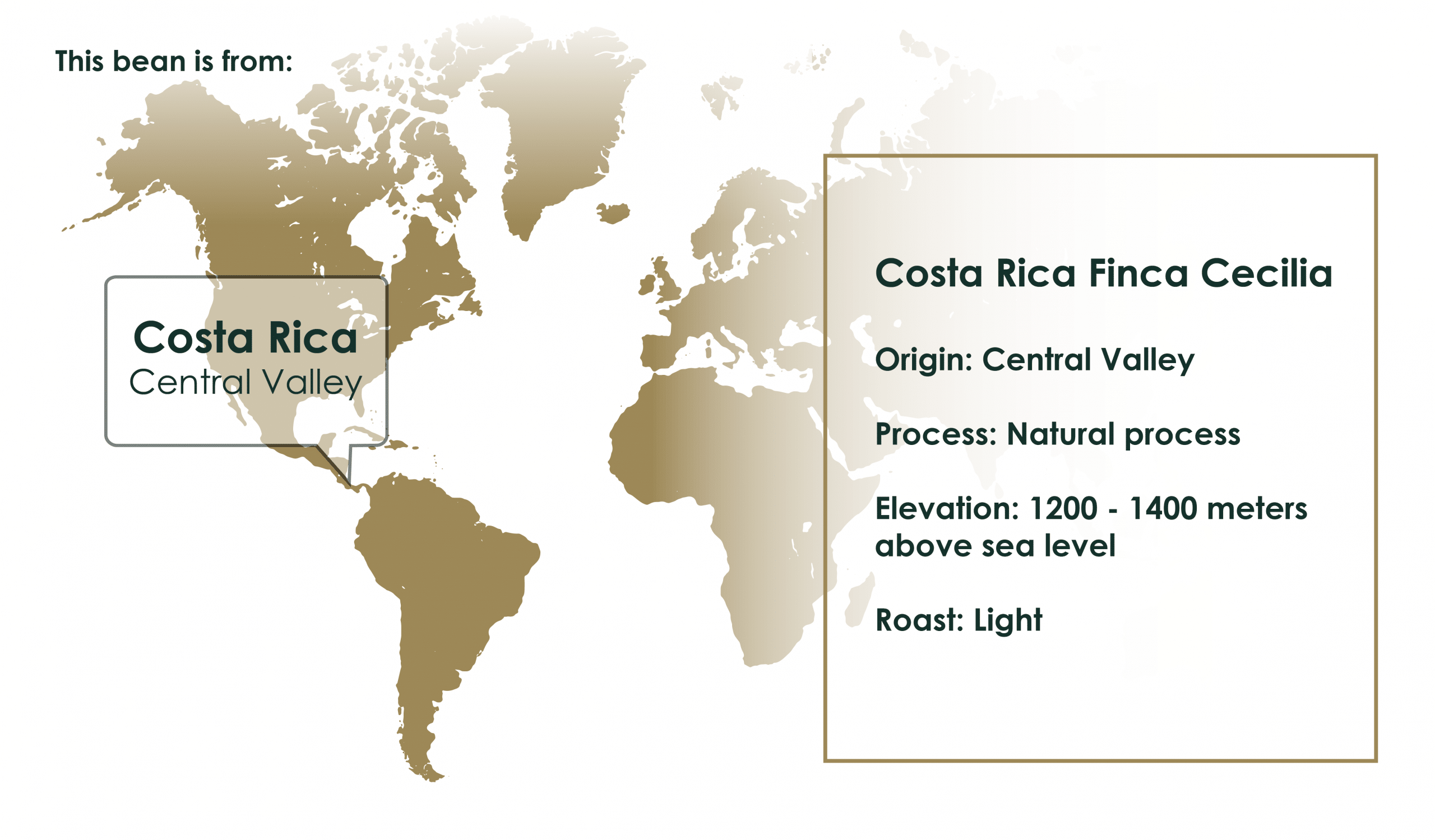 100% Single Origin Arabica Beans
Costa Rica is uniquely positioned to produce superior coffee beans with fine aromas and flavours due to its high altitudes, fertile volcanic soil, warm temperatures, consistent rainfall, and tropical climate.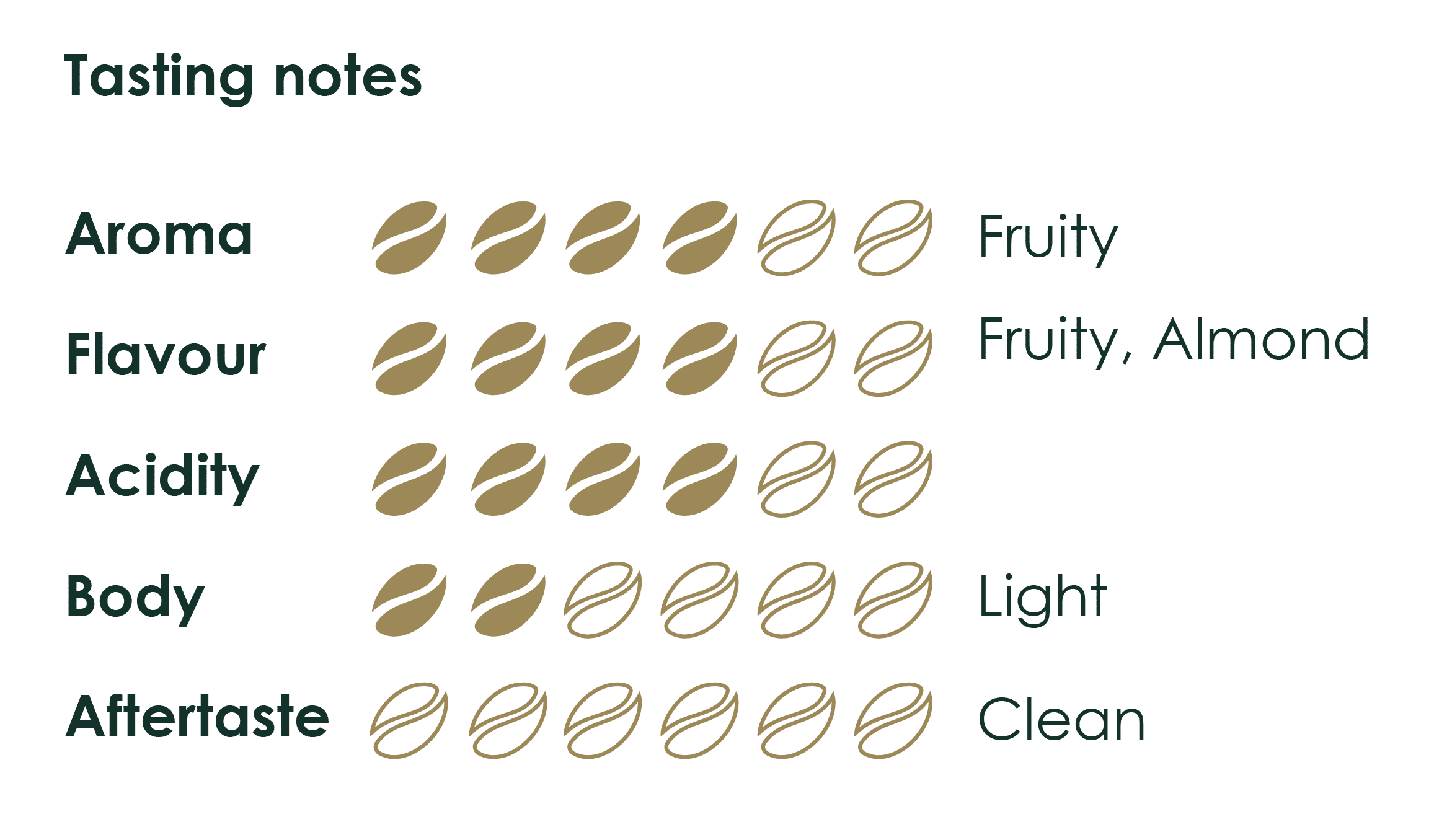 Fruity and Smooth
The beans were packed with sweet jammy fruitiness balanced by a soft nutty note, along with a smooth mouthfeel and clean cup. This light roasted bean is a recommended for people that enjoy coffee of exquisite taste.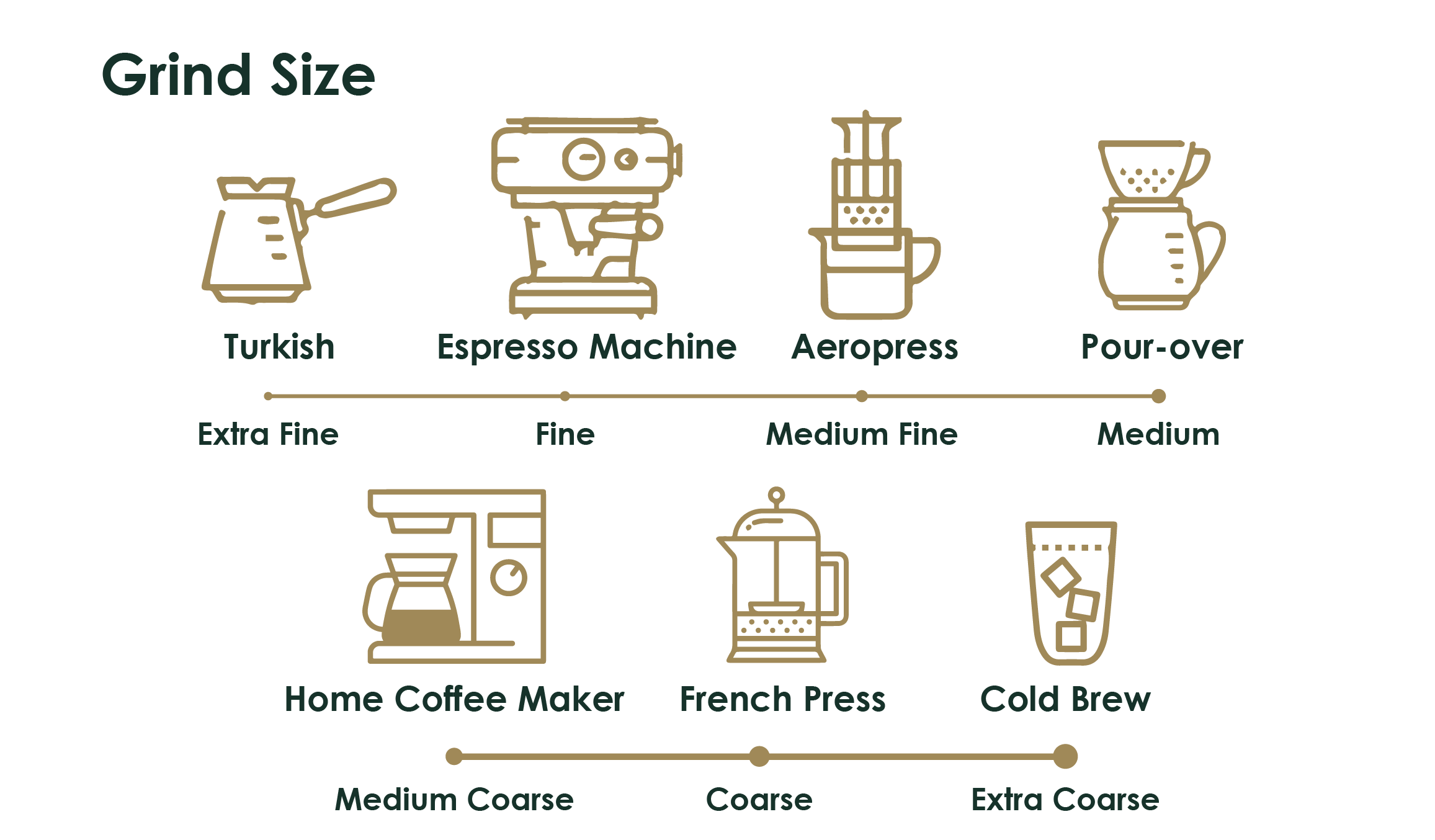 Grind Size Matters
It is suitable for a variety of coffee brewing methods, especially pour over. For the best experience, it should be ground to the type of coffee brewer you are using. Check out our handy guide to grind sizes above.
| | |
| --- | --- |
| Grind Size | Whole Bean, Espresso, Filter, French Press, Aeropress, Cold Brew, Moka Pot |
| Weight | 250G, 1KG |