Brazil Santos
RM36.00 – RM110.00
Brazil Santos has certainly made a name for itself as one of the world's most well-loved beans. It was usually shipped through the port of Santos, where the name originates and is distinguished by its smooth and mild flavours, often sweet and nutty.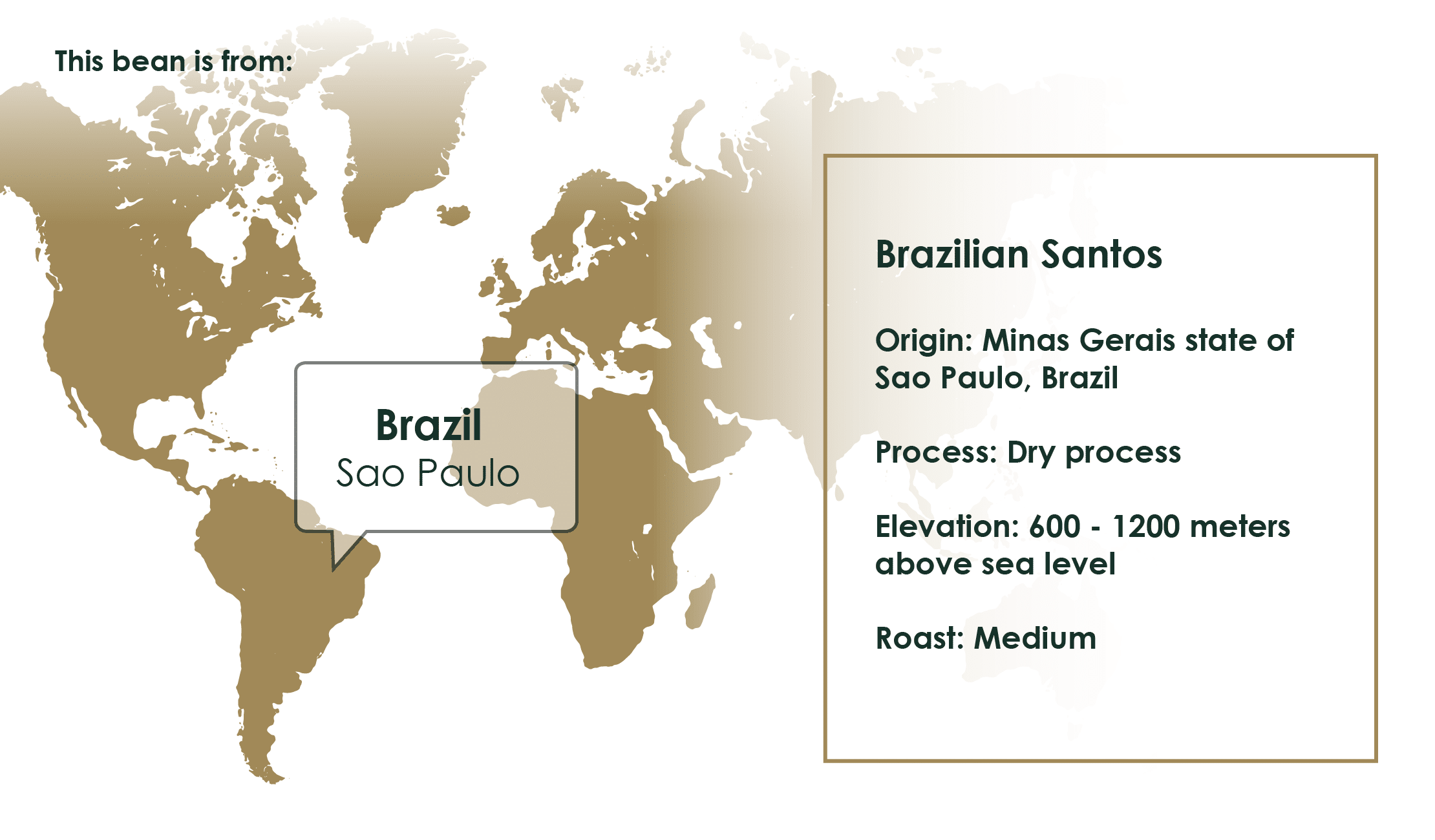 100% Single Origin Arabica Beans
Selected premium Brazilian Bourbon Santos imported directly from Brazil, roast to medium level for the best taste.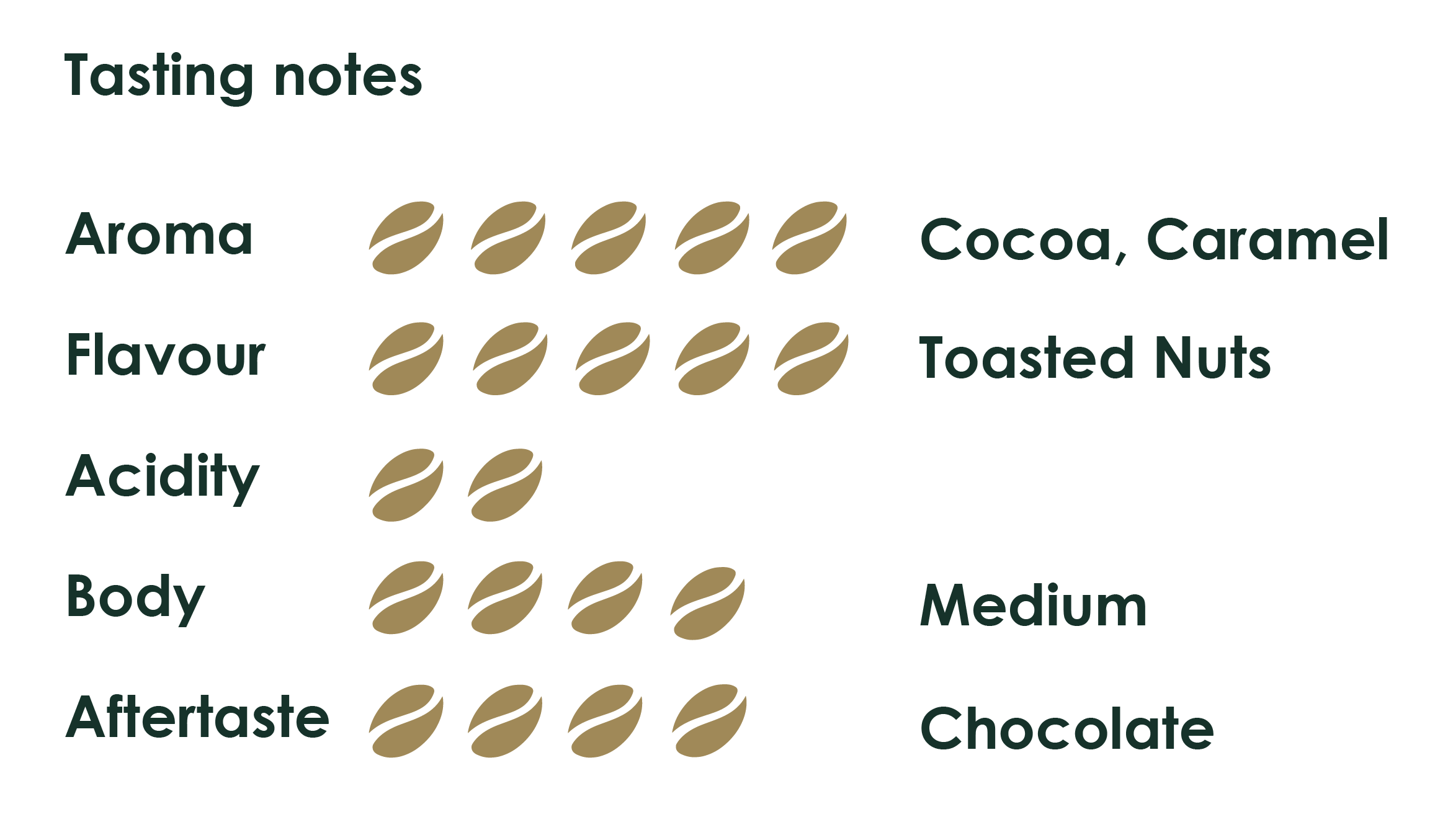 Mild and Balance
This medium roasted bean is perfect for blends to act as fillers or people that are looking for a mild coffee.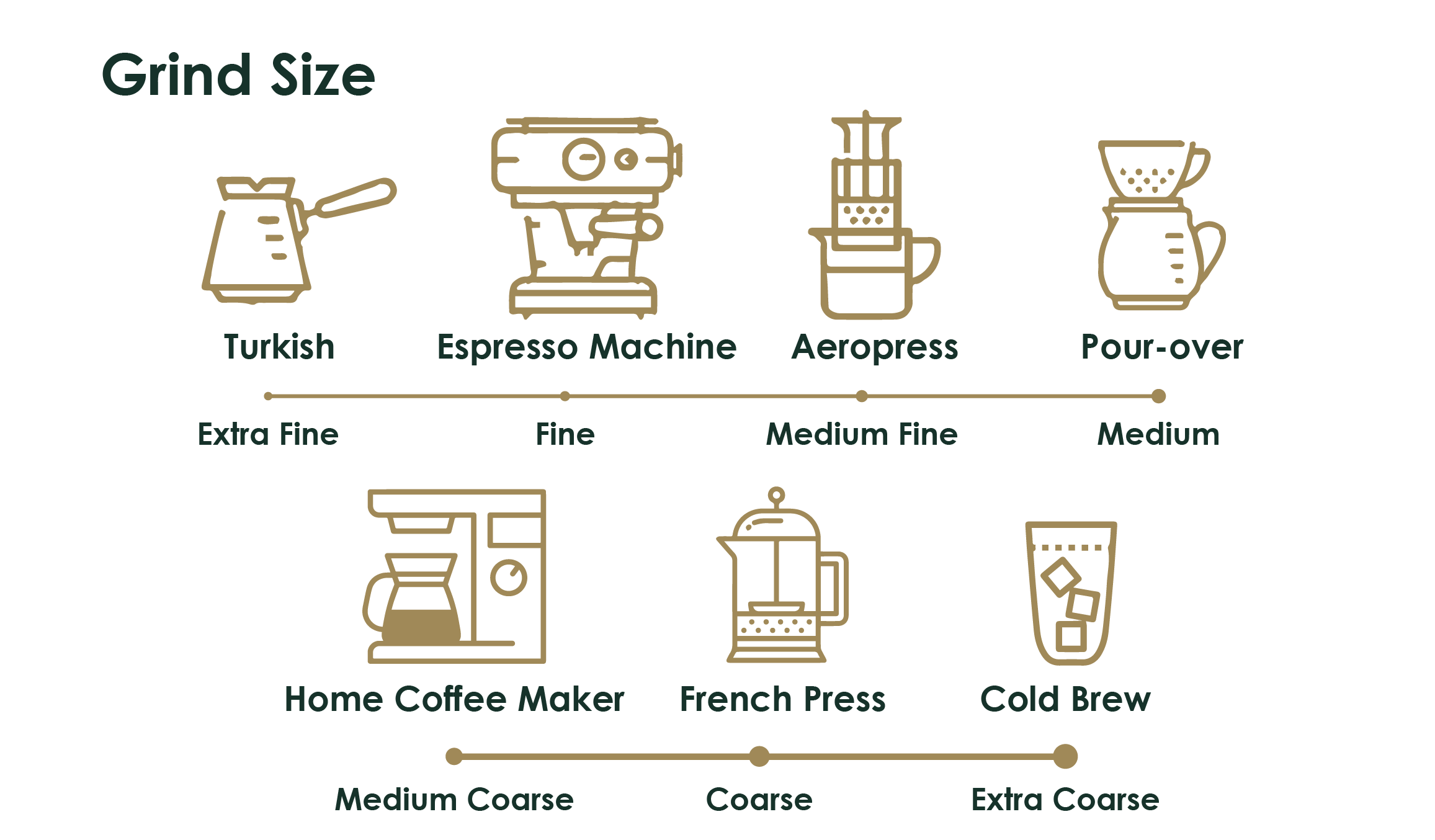 Grind Size Matters
It is best enjoyed as espresso and coarse grind brewing methods such as cold brew or French press. For the best experience, it should be grounded to the type of coffee brewer you are using. Check out our handy guide to grind sizes above.
| | |
| --- | --- |
| Grind Size | Whole Bean, Espresso, Filter, French Press, Cold Brew, Moka Pot |
| Weight | 250G, 1KG |